Welcome to your new neighbourhood
Karumata Oaks is located near Leeston, a small rural town in the Selwyn District which is southwest of Christchurch.
Ideally located to ensure you can make the most of the area. Karumata oaks is a close walk to the Leeston township where the everyday amenities are in reach and can be enjoyed, while Ellesmere College and Leeston Primary are in close proximity.
More than just a housing development; it's the kind of community you'll love living in, and we'd love to partner with you to build your new home here.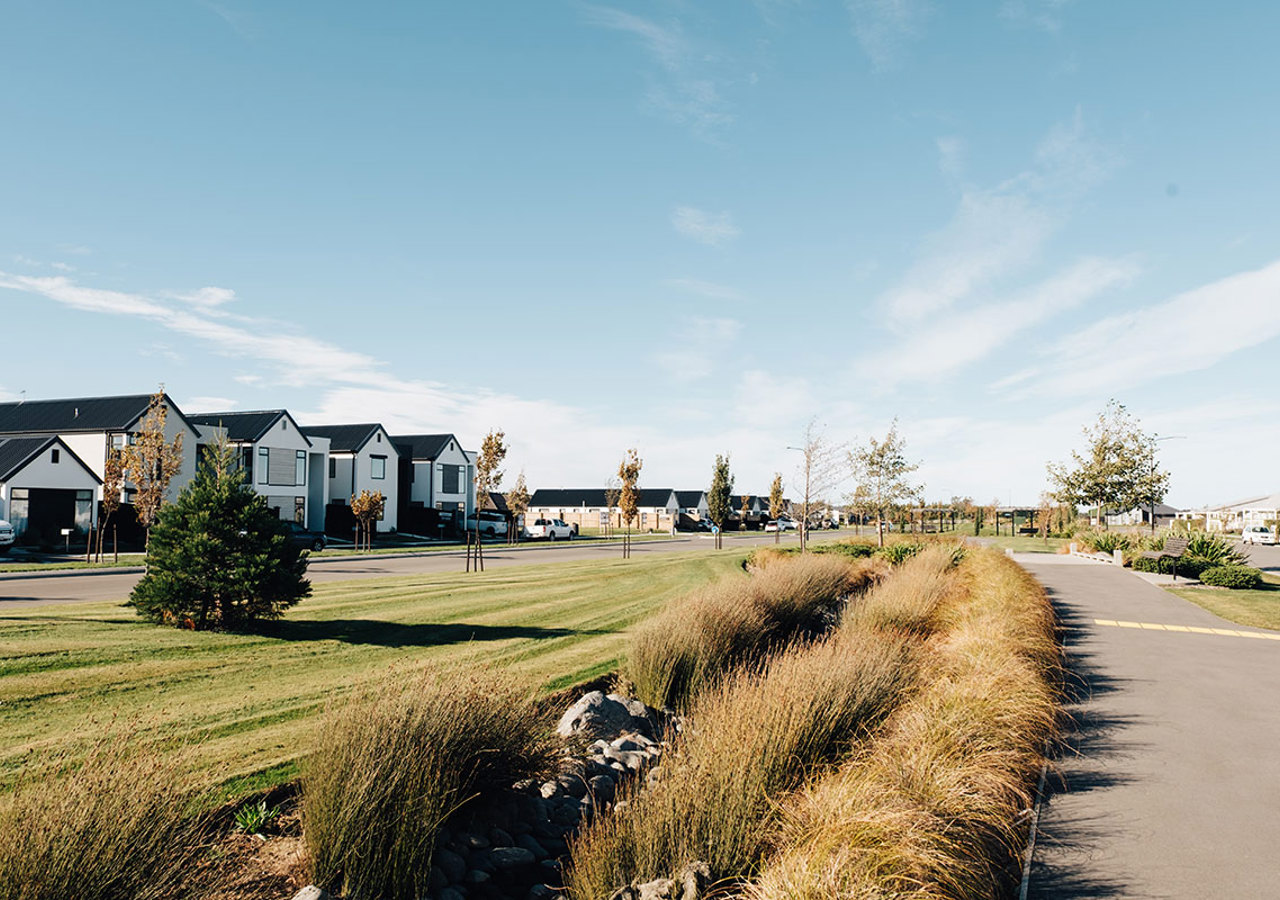 Your Build Partner in Karumata Oaks
We'd love the opportunity to talk to you about your new build home at Karumata Oaks, Leeston!
Building a brand new home will be one of the biggest investments you'll ever make, so it's important to choose a reliable builder you can trust, who listens to and understands your vision.
Our strength is in our capability to step you through the entire home build process. We'll take care of reviewing the covenants, your section size, shape and orientation, and your lifestyle and budget, to create the perfect home for your plot of land at Karumata Oaks, Leeston . Led by your ideas and dreams for your new home, we'll create a blueprint for making it happen.
Ready to get started? Fill in the form below and we'll give you a call.

26+ YEARS, 7000+ HOMES
We're one of the largest residential builders in NZ. 
Our partnerships with our suppliers are longstanding, reliable and we are committed to exceeding your expectations through the build process.

11 LOCATIONS ACROSS NZ
We're proudly owned and operated by Kiwis. 
Founded in the Bay of Plenty, Classic Builders now spans from Queenstown and Canterbury up to Wellington, Waikato, Auckland and Northland, we continue to expand our reach while initiating change toward a better future for housing in New Zealand.

10 YEAR STRUCTRUAL WARRANTY
More comprehensive than many new home warranties, the Classic Builders 10-year Structural Warranty is there to give every client complete confidence in their decision to build.
"What Classic Builders does well is help you make decisions right at the start, so everything is clear before any earthwork begins."