The breathtaking views of the Remarkables create an incredible backdrop for Caroline's Design and Build project, which has to be seen to be believed.
When Caroline started on her home build journey she had a strong idea of her aesthetic but as a single woman undertaking quite a significant build she was also very budget-conscious. With some creative solutions that evolved from brainstorming sessions with the Classic Builders team, the finish is undeniably premium.
Featuring stunning design elements that work beautifully in their surroundings, this design and build project was a launch pad for Caroline to embark on her first major build project with dramatic results.
The house was built on an unusually shaped section at Hanley's Farm, a new subdivision by the famous Jack's Point area. The plan was created with an independent home and income space in mind and the pavilion layout allowed for entirely independent access to the self-contained space adjacent to the house.
'I love the linkways between each pavilion – creating some separation between areas but still having that sense of connection.'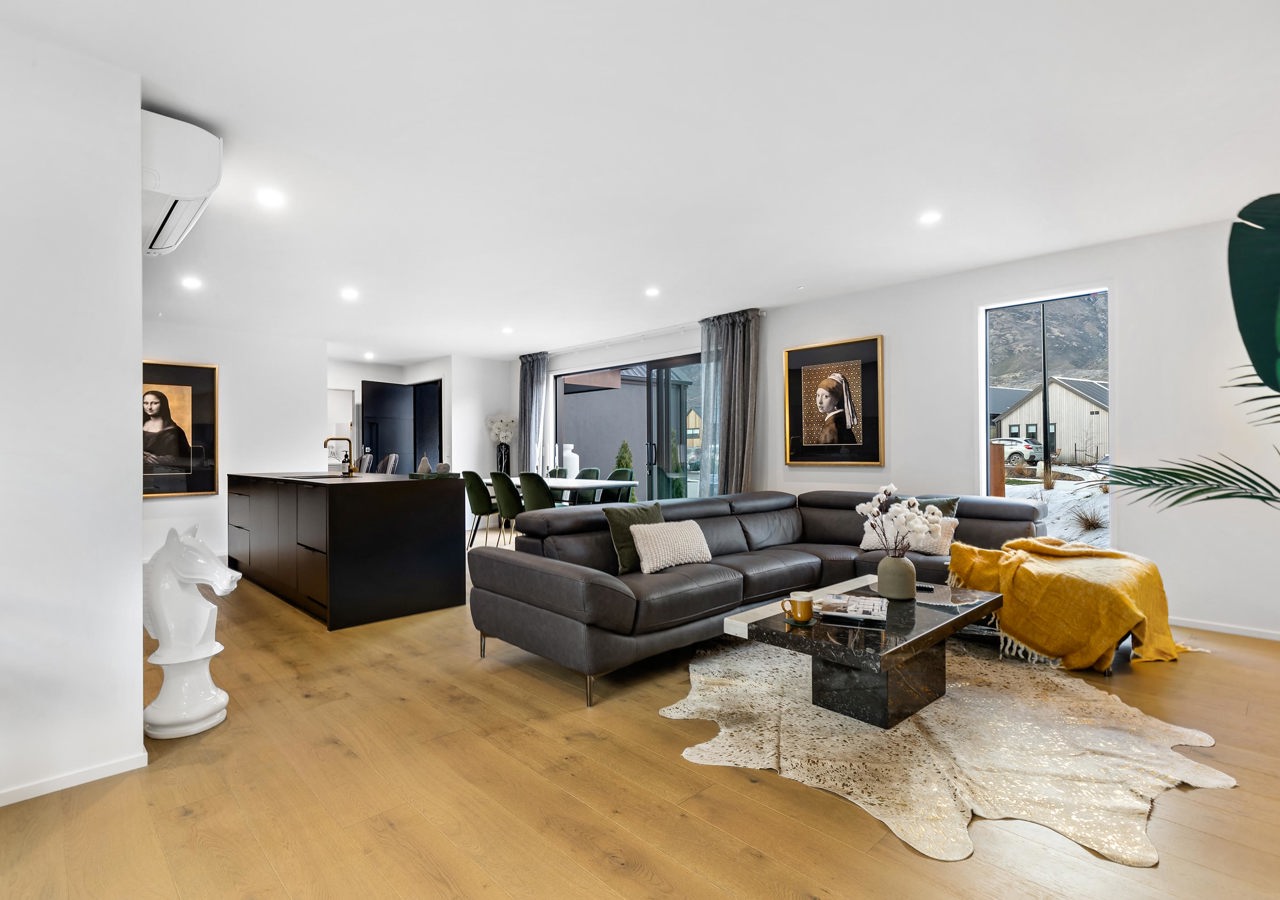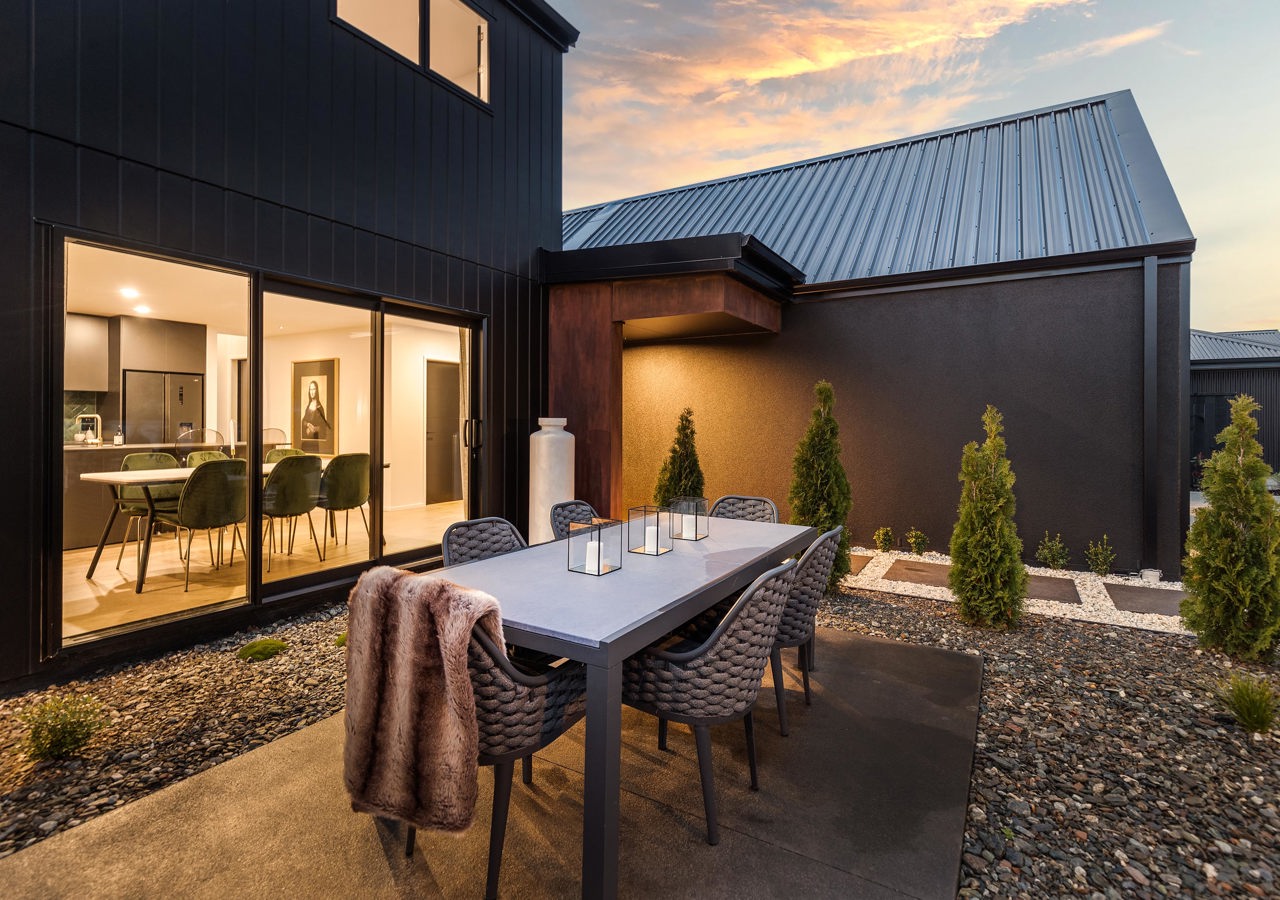 The result is a spectacular home with a unique exterior achieved on a surprisingly conservative budget.
'Cedar is a stylish and popular but also very expensive timber so I chose a combination of vertical Linea Oblique and Plaster to get a cedar style finish, and painted it black as the design hero was the rusted 'eyebrow soffits' which create a rustic but modern finish to the entrances.'
The interior has a stunning colour palette that compliments the surroundings.
'I went for a moody colour palette, dark greys, greens & gold. It wasn't at all what I thought I would choose initially but that's the beauty of design & build, you're in control over every aspect.'
The spacious bedrooms have views of the mountains with well-placed windows creating a feeling that the outdoor environment is an artistic feature in itself.  The solid black cabinetry in the kitchen makes for a slick and minimal workspace well connected to the living and entertaining space. Clever use of space means a lot of storage is well hidden including a pantry which is one of Caroline's favourite features.
'The pantry under the stairs is my favourite feature! It was a tricky layout and a pantry was something I wanted to have so I was so stoked with the use of space.'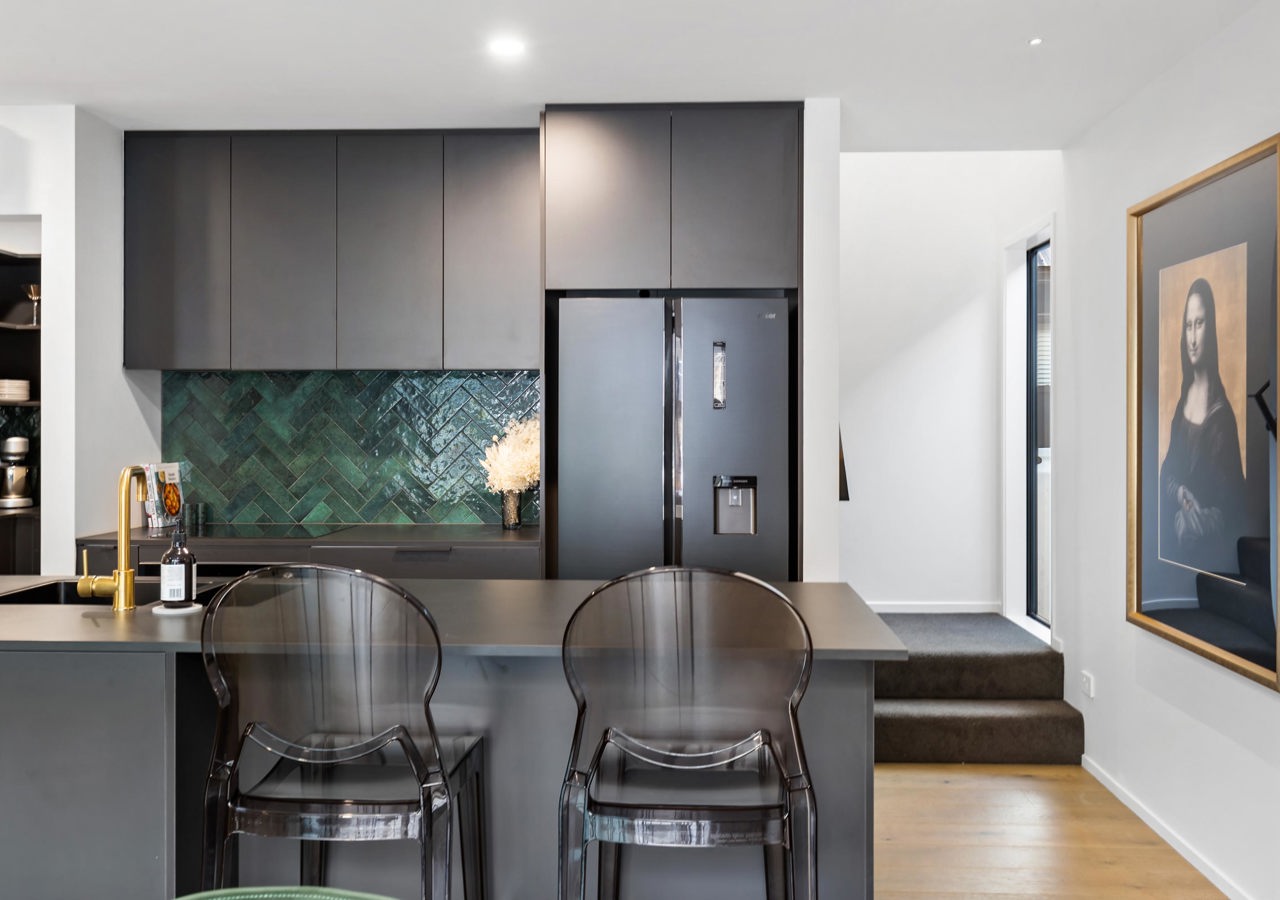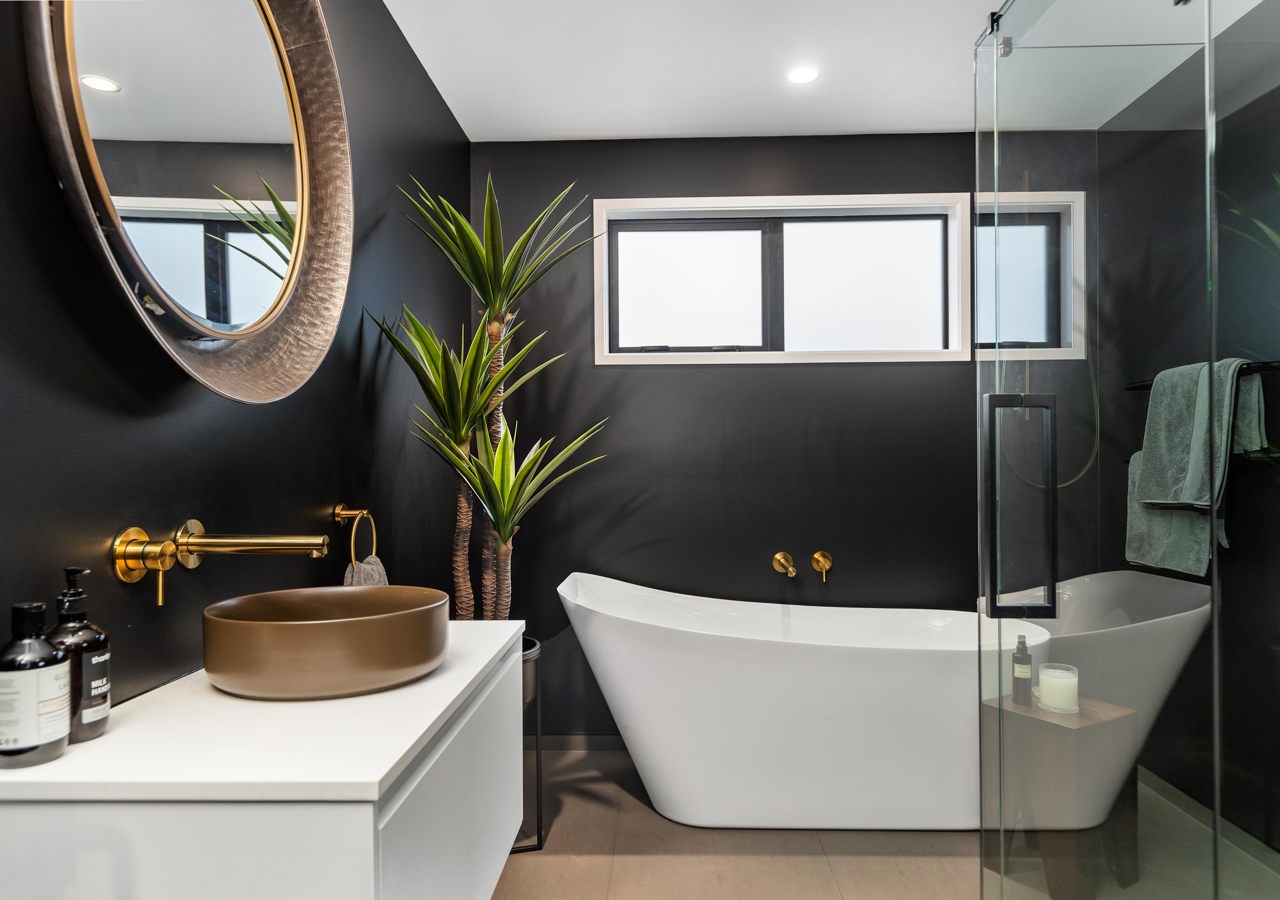 It is hard to believe that this was Caroline's first build project as the result is just so stylish and the flow is ideal for any lifestyle. This home has a unique, design-led feel, Caroline's creative concepts were adapted and delivered by the Classic Builders team creating an impressive result that showcases the adaptability of a design and build project.
'Working with a building consultant meant I could lean on all their experience and ideas, giving you the extra 5% that makes your home unique to other design and builds in the area. My building consultant Damian helped me through the process and the pricing with efficiency and transparency and I loved getting my updates as we went through the process.'
In terms of advice for others embarking on the design and build journey Caroline has a great perspective on those with champagne tastes with a slightly more conservative budget.
'Be clear on your non-negotiables from the outset then work out what you could live without and what you can easily add down the track. I added the garage carpet, feature walls and built-in bar after the final handover and income from the rental space allowed me to do that.'
You could excuse Caroline for taking a break and enjoying her hard work however Caroline is already working on two other projects!